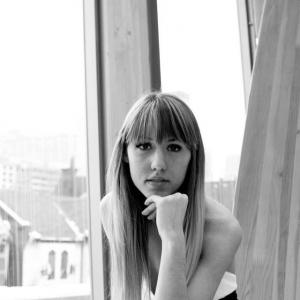 Eugenia Elder
Artist member since 2019
Toronto, Ontario
Eugenia Elder is a Canadian contemporary artist based in Toronto, Ontario. Her images of emotive atmospheres accompanied by sharp and detailed objects convey spontaneity and insecurity, resulting in a peaceful and stable aesthetic. She cares deeply about the environment, which is why her subject matter often includes fruits, plants and atmospheres.
She has exhibited in group shows at Modern Fuel Artist-Run Centre (2013), the Gladstone Hotel (2015), the Richmond (2015), the Contact Photography Festival (2015, 2016), Café AGO (2017), Forest City Gallery (2018) and Emily Harding Gallery (2019). Her photography has also been featured in the Queen's Journal, Project Red, the Arts and Science Undergraduate Review, the Whig Standard, Arbitrage Magazine and Humber Et Cetera. Her work can be seen in the residences at Shangri-La, Toronto as well as various restaurants in Toronto. Her work has been sold through and is currently available to purchase through the Art Gallery of Ontario (AGO) Art Rental & Sales department. She showed at the Toronto Outdoor Art Fair (2019) and her residency is with the Akin Studio Program at the MOCA Toronto Canada (2019-2020).
---
Best season of the year in Toronto
Autumn
Describe your home in 3 words
Cluttered, clean and nostalgic
Only thing you need when you leave the house
Wallet
In a previous life I was (a) ...
Leader in some kind of war
Why is it important for people to have art in their home or life?
Art will fix parts of you that you didn't know needed to be fixed and a good piece of art will do that for you over and over again, in seemingly different ways
Why is art important to you?
Art is apart of who I am and it always has been, for better or for worse
Upcoming Exhibitions
2019
Emily Harding Gallery, Toronto
Summer Group Show
Select Past Exhibitions
2019
Toronto Outdoor Art Fair, Booth E355, Toronto
Permanent
Accolades
2013
Queen's University
Dean's Honour List
Residencies
MOCA Toronto Canada, Toronto
Akin Studio Program
Education
2016
University of Toronto
English
SHARE THIS ARTIST